Seller Booster
Boost your sales with various marketing services from Ninja Xpress!
What is Seller Booster?
Ninja Xpress Seller Booster is a program that helps develop your business with various services related to financing access, marketing, and loyalty programs that provide many benefits for you.
Creative Business Solution
Creative Business Solution
Creative Business Solution is a program that helps optimise your business marketing. From free product photos and videos, endorsements, to offline events and media coverage, we are ready to help boost your business.
Photo and video product
Good quality product photos and videos can increase sales and build customer trust. We provide free product photography and videography services with professional photographers and models.
Endorsement
Get more sales through endorsements from well-known influencers/KOL. Creative Business Solution is ready to help you find the right influencer for your business.
Brand local collaboration
Collaborate your flagship products with other prominent local brands to gain more awareness and increase sales.
Event and media
Elevate your business and reach potential customers through online and offline events, as well as media coverage from local to national media. Terms and conditions apply.
Capital Loans
Get access to business loans of up to 2 million Rupiah to develop your business with the Ninja Xpress Seller Booster program!
Trusted
Ninja Xpress collaborates with registered financial institutions (OCBC Bank & Axelerant) that are supervised by OJK.
High limit
The loan that you can obtain ranges from 2 million Rupiah to 2 billion Rupiah, with a repayment period of 4 to 12 months!
Low interest rate
Interest rates start from only 1.19% of the total loan amount you receive.
Fast process
The loan application process is easy and fast, without collateral or guarantee required.
Ninja Rewards
The more packages you send, the more points you earn, and the bigger the benefits! Ninja Reward is a Seller Booster program for shippers given in the form of points and can be exchanged for various attractive rewards.
Tierring Status for Ninja Rewards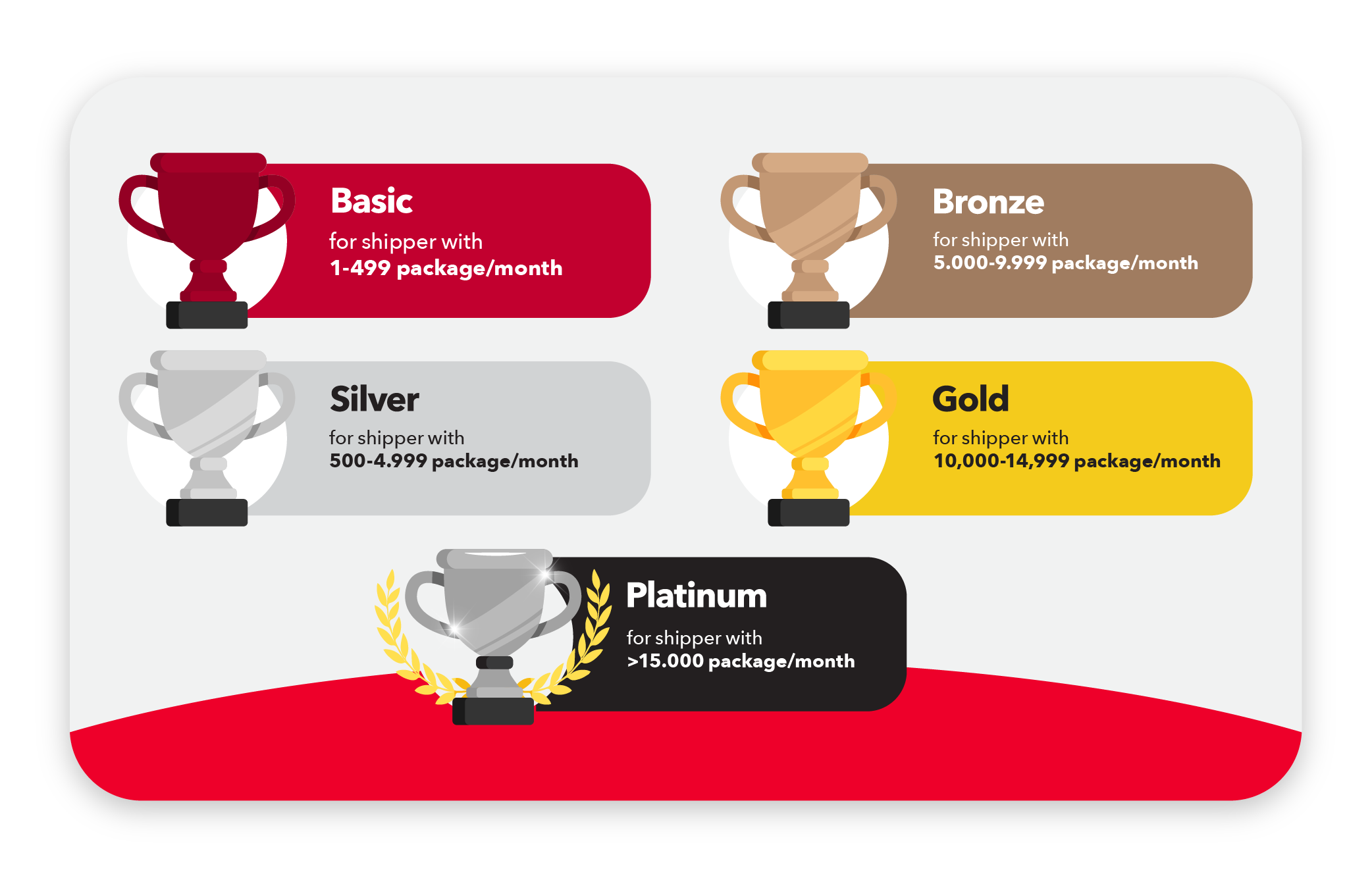 The more you ship, the bigger the rewards you can get! Start climbing your way up to the top!