Hassle-free Inventory Management for Business
Ninja Fulfillment is a comprehensive warehousing and fulfillment solution from Ninja Xpress for e-commerce sellers and business owners. We offer three main services: warehouse storage (with inventory management), order fulfillment, and last mile doorstep delivery to your customer's address.
In-house Fulfillment
Expensive
Time-consuming
Inefficient
Difficult to scale with business size
Ninja Fulfillment
Lower overheads
Time-saving
Lower rate of mistakes, delays, and returns
Pay as you use
How Ninja Fulfillment works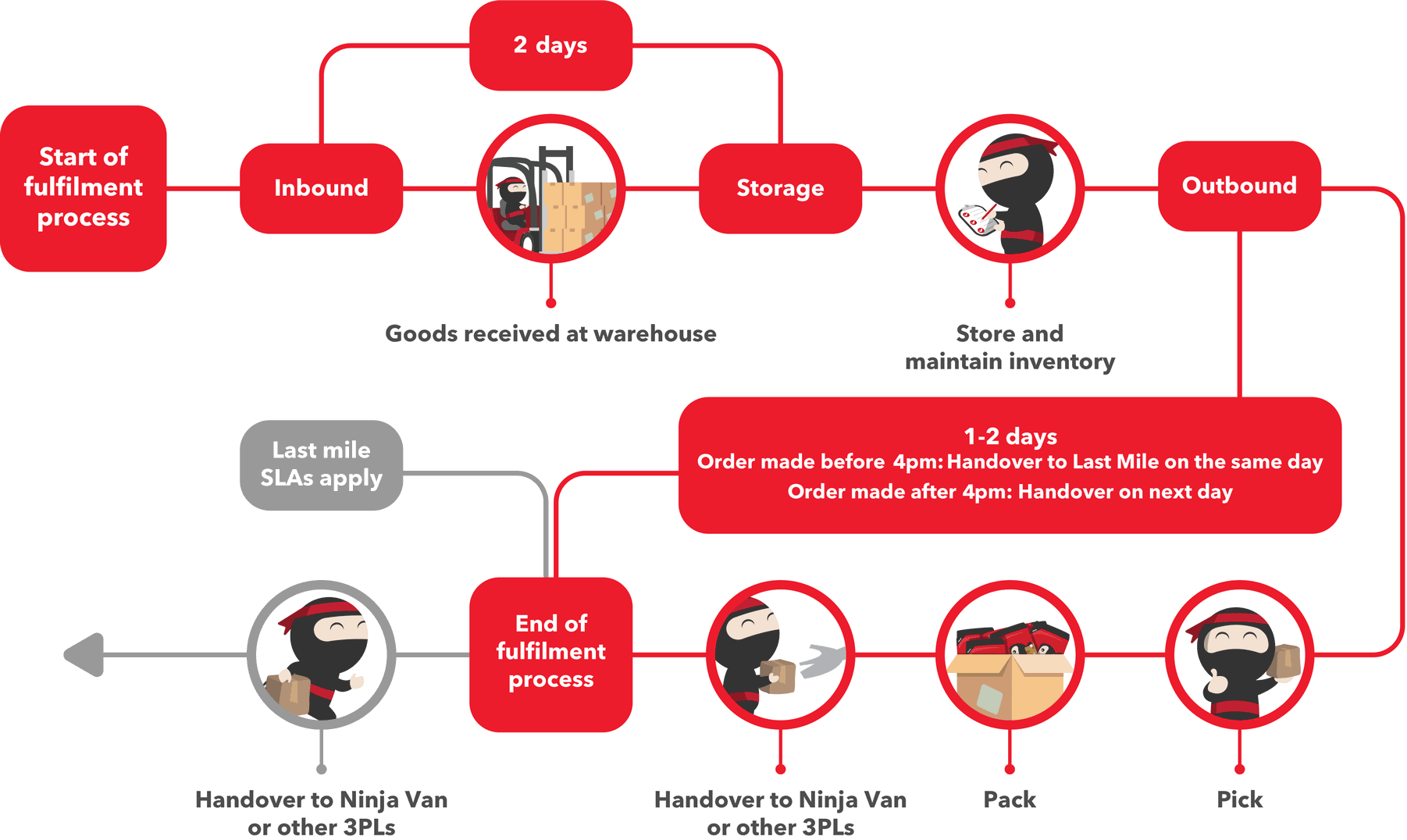 Benefits using Ninja Fulfillment
We also provide additional services according to your business needs, such as unstuffing, kitting and bundling, custom packaging, and others.
Safe storage
Goods will be stored in a warehouse with complete facilities, ensuring the quality and safety of the goods.
Pick & pack process
Goods will be picked up by our courier to be safely stored in our fulfillment center where they will be picked and packed.