The suitable courier service for every shipper
Shipping needs to be flexible and adaptable. At Ninja Van, we provide different levels of options and features aiming to match each customer's business needs.
Social Media Seller
Buy prepaid packaging and enjoy flat-rate shipping
Allow your customers to opt for self-collection at any of our Ninja Points
Small Business
Arrange for on-demand pickups whenever you have parcels to ship
Cash-on-delivery service available in all areas that we cover
Enterprise
Increase profits with omnichannel and direct-to-consumer solutions
Enjoy negotiated bulk-pricing discounts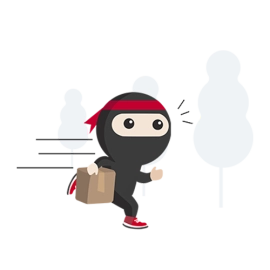 Delivery options for every budget
Choose from a variety of delivery options — we provide same day, next day, express and standard options.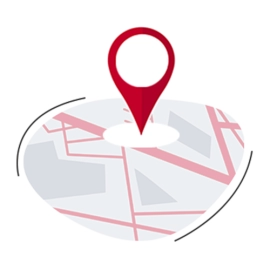 Flexible parcel pickups
We offer a variety of pickup options — whether you need us to pick up your parcels from you, or prefer to drop them off yourself at our extensive network of drop-off points.
Cash-on-delivery service
Need to collect payment from your customers? We offer cash-on-delivery services in all areas that we cover.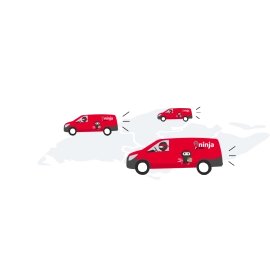 Highest service coverage in the region
Ninja Xpress is the only last-mile courier with 100% service coverage in Southeast Asia. You can expect consistent, high-quality service across all countries we operate in.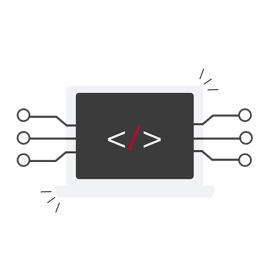 Powered by industry-leading technology
Technology is at the heart of Ninja Xpress. We offer API integrations, bulk upload of orders via CSV, customized routing solutions and a complete logistics management system tailored to your needs.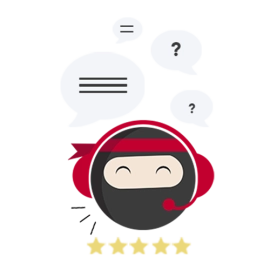 First-class customer support
Our goal is to make every delivery experience a delightful one — with free redelivery attempts, one-click delivery rescheduling and self-collection services, your customers' satisfaction is assured.
How to start shipping
01
Create an account
Choose between a Ninja Dash Lite or Ninja Dash Pro account or something else
02
Create new orders
Enter parcel's details into our system and schedule a pick-up
03
Ship and track parcels
Pass your parcels to our driver and track you orders
Choose the right account for you
We offer different courier service packages to meet your shipping requirement and budget as much as possible.
Lite Account
Our prepaid delivery services
Tailored for shippers sending up to 125 parcels per month.
Supports our punctual delivery services
Self drop off and/or scheduled parcel pick up at your own convenience
Simple single and/or bulk order creation